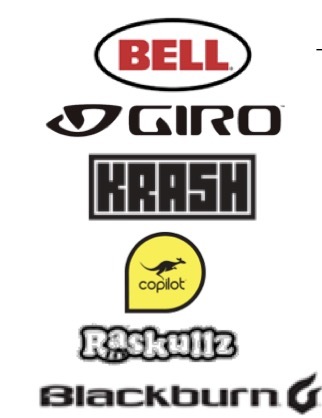 Vista Outdoor will separate shooting sports from outdoor sports in a spin-off
ANOKA, Minn. (BRAIN) – Vista Outdoor Inc. will separate its shooting sports and ammunition brands from the outdoor sports brands – including Bell, Giro, Blackburn, CamelBak and QuietKat – by splitting into two separate publicly traded companies.
The company announced the plan Thursday morning before releasing its quarterly and annual results report.
He said the separation, which Vista's board of directors unanimously approved, will increase strategic focus and capital allocation, strengthen its ability to attract and retain top performers and better position the two. companies to acquire and partner with related brands.
A statement announcing the decision did not mention the outdoor sports industry's response to Vista Outdoor brands following the 2018 school shooting in Parkland, Florida. Several retailers, including REI and some independent bike retailers, have suspended orders of Vista products due to the company's connection to the firearms industry. The following year, Vista sold its Savage Arms and Stevens firearms brands and REI resumed business with the outdoor brands.
While Vista sold off its gun brands in 2019, it retained its ammunition brands, which include Federal, Speer, Estate Cartridge, Hevi-Shot and CCI. Vista acquired the Remington ammunition brand in 2020.
Following the planned separation, the Outdoor Products company – which Vista has announced it will later rename – will include CamelBak, Bell, Giro, Blackburn, Copilot, Raskullz, Camp Chef, Bushnell, Bushnell Golf, Foresight Sports, Stone Glacier and Quiet Kat. . The company will be based in Bozeman, Montana, and will be led by Chris Metz, the current CEO of Vista Outdoor.
The Sporting Products company, which will also be renamed, will include the Federal, Remington, CCI, Speer, Estate Cartridge and HEVI-Shot brands. The company will be based in Anoka, Minnesota, where Vista Outdoor is currently headquartered, and will be led by Jason Vanderbrink, who is currently President of the Sporting Products segment within Vista Outdoor.
Vista Outdoor plans to distribute 100% of the shares of the Outdoor Products company to its current shareholders as Outdoor Products becomes a new independent publicly traded company. The distribution is intended to be tax-free for US shareholders. The company said it expects the transaction to close in 2023.
The company announces record sales
Also on Thursday, Vista Outdoor reported sales increased 37% in its 2022 fiscal year, which ended March 31. Within the Outdoor Sports segment, sales increased by 18% for $1.3 billion and gross profit increased by 24% to reach $399 million.