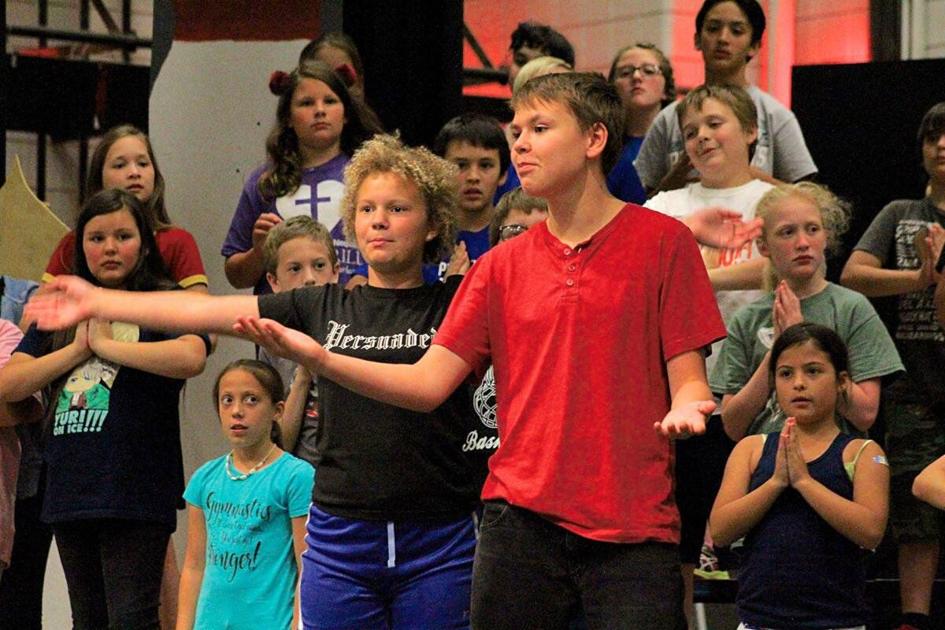 Theater, outdoor activities featured at summer camps | New
Instead of letting them sit around the house all day, most parents prefer their kids to participate in activities during the summer, and several camps in the area will keep them engaged throughout their break.
After the pandemic ended Tahlequah Public Schools' fine arts camp last year, it is back in the spotlight. Children from across the school district will participate in the musical production of Disney's "Alice in Wonderland".
The camps, open to all students in grades 3 to 8 for the next school year, will take place from June 1 to 11 and from June 15 to 25, from 8 a.m. to 4 p.m. However, aspiring comedians should register early, as there are only a few spots left for the second camp, and the first camp is full. Lunches will be included and the cost is $ 80 per camper.
Amy Wright, a choir teacher at Tahlequah Middle School, said the fine arts are very important because they are transversal.
"They teach kids how to stand on a stage and speak in front of others," Wright said. "We sing in groups and work as a team. It's not just about singing, dancing and performing on stage; it is also learning the other things that go into the theater. They can see how the lights work, how the curtains work, the costume store, and all that stuff.
The shows of the first camp will take place from June 11 to 12, at 7 p.m., at the Performing Arts Center. The performance of the second camp will take place from June 25 to 26 at 7 p.m. Registration forms are available at the TPS Board of Education 225 N. Water Ave. For more information, call 918-458-4100.
The Cherokee County OSU Cooperative Extension Service still has a few spots left for three of its 4-H summer day camps. The gardening camp lasts three days – May 24, June 28 and July 26 – from 9 a.m. to noon; 4-H Sewing Camp is July 7 from 9 a.m. to noon; and the arts and crafts camp is June 23 from 8:30 a.m. to 11:30 a.m. or 1 p.m. to 4 p.m. Campers must be registered for 4-H to attend and the cost is $ 20. The camping fee is $ 5.
"They can register now, but in August they will have to re-register for this school year," said Dee MacKall. "So if they sign up now, they're just going to finish the rest of the summer. "
Camp Lutherhoma has all the amenities of a traditional summer camp, offering sessions for ages 7-18. Owned and managed by the Oklahoma District of the Lutheran Church, Synod of Missouri, the camp's mission "is to foster discipleship in Jesus Christ, in outdoor locations, which has prompted believers to share the love of Christ with the world ".
Camp Lutherhoma has Kinetic Camp, for ages 7-9, June 13-18 and June 20-25; and the Force camp, 9-12 years old, June 13-18, June 20-25, June 27-July 2, July 11-16 and July 18-23. The Energy camp is for 13-15 year olds, from July 11 to 16 and one from July 18 to 23; and Dynamic Camp is for 14-18 year olds, July 25-30. The Rock & Ride camp, meanwhile, includes two days of rock climbing and two days of mountain biking in Arkansas. For 14-18 year olds, it takes place from June 27 to July 2.
For more information or to register, call Camp Lutherhoma at 918-458-0704.
At Heart O 'Hills Camp and Conference Center in Welling, the Camp Cherokee 2021 Residential Camp will give 16-year-old students by June 26 the chance to learn cultural activities and study STEM fields (science, technology, engineering and mathematics). Campers must be citizens of the Cherokee Nation and all must be vaccinated against COVID-19. The camp is July 25-30. Citizens of the Cherokee Nation in general are also welcome at Camp Cherokee. Arrangements can be made in advance by camp staff for pickup and drop-off at Tulsa Airport for campers planning their own airfare. Nominations for Camp Cherokee end July 2. For more information or to register, visit camp.cherokee.org or call 918-453-5224. The first 80 campers will be accepted.
Sequoyah State Park has seen a big increase in guest numbers this year as the park's various trails, lakeside properties, bustling nature center, and major campgrounds have attracted more visitors to the area than over the years. So it would make sense if all summer camps planned for Sequoyah State Park were full.