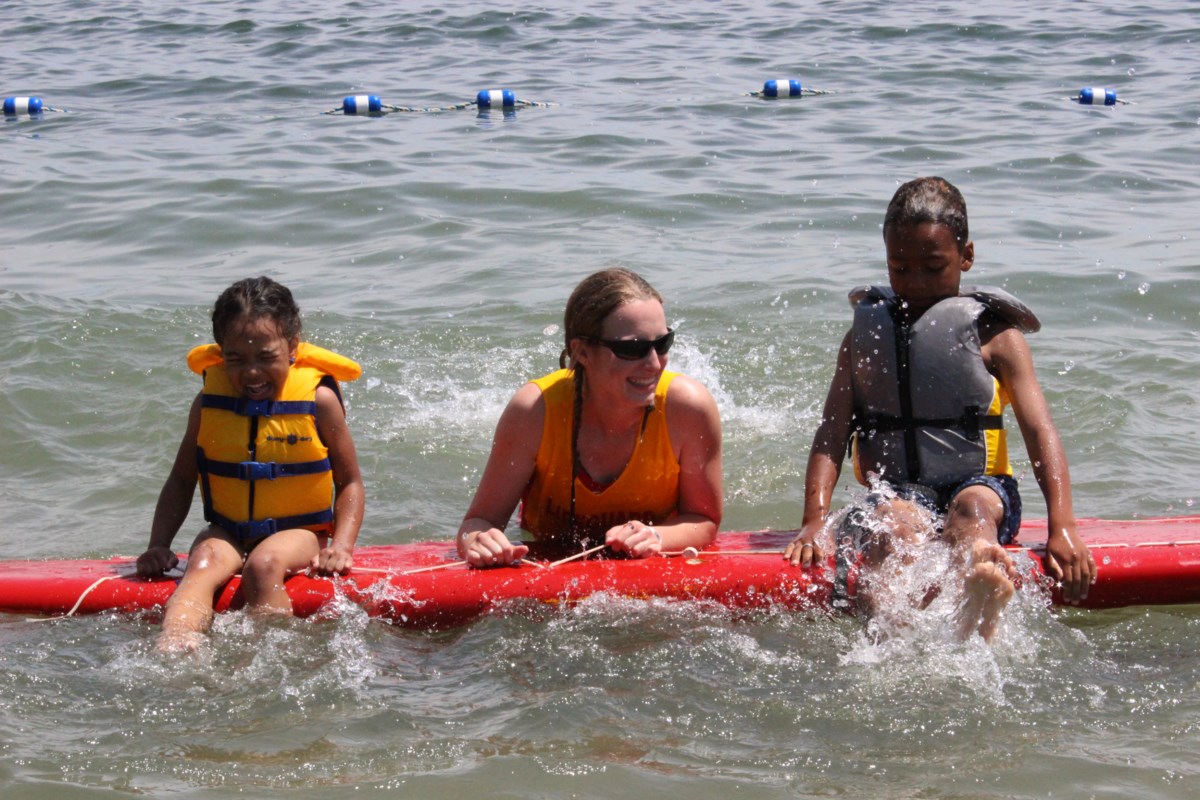 The city organizes free indoor and outdoor activities for families
Recreation Month is a "great way to reinforce the importance of being active…and taking advantage of all the great recreational opportunities that Orillia has to offer," says Mayor
PRESS RELEASE
CITY OF ORILLIA
*************************
Get active in Orillia – for free! June is Recreation and Parks Month.
The city will host a variety of free, family-friendly indoor and outdoor activities that will highlight city programs and the various outdoor amenities available to the community throughout the month of June.
"Orillia is blessed with many beautiful parks and wonderful recreation services, and during Recreation and Parks Month in June, these combine for a plethora of free and fun events," said the Mayor Steve Clarke.
"The Recreation and Parks Month initiative has been scaled back for the past two years due to COVID-19, and I'm very excited to see the full range of activities this year. It's a great way to reinforce the importance of being active for our physical and mental health and to take advantage of all the great recreational opportunities Orillia has to offer.
JRPM is a movement that aims to promote the benefits of recreation and parks for physical, social and environmental health. Communities across Ontario are embracing JRPM to promote the programs they have to offer and the parks and facilities that all citizens can enjoy. Events are free and first come, first served. Advance registration is not required.
Some of the events taking place this year include:
Treasure hunt – Venture around Orillia in search of hidden treasures, using secret clues from the Recreation and Youth Services Division's Facebook, Twitter and Instagram social media pages. Every Monday in June, a clue will be posted on social media to find out where a message is hiding in a bottle. This event begins on June 6, 2022 and continues throughout the month.

Camp Open House – Children and youth ages 4-16 are invited to meet the Orillia Recreation and Youth Services day camp team while participating in a fun afternoon of exploration, adventure and activities galore ! This event will take place on June 25, 2022 from noon to 4 p.m. at Couchiching Beach Park.

Smart Water Day – Designed to educate the community on drowning prevention strategies, residents will enjoy water safety presentations, educational videos, handouts and lifeguard demonstrations. There will also be free games, face painting and more. This event will take place on June 25, 2022 from noon to 4 p.m. at Couchiching Beach Park.

spike ball – Spikeball is a fun and active two-on-two sports game with rules similar to volleyball. Join us at Moose Beach for a fun tutorial on how to play! This event is June 20, 2022 from 7-8pm at Moose Beach.

Babies in the park – Go out for some socializing for you and your little one! Meet new people and enjoy the outdoors. This event is June 14, 2022 from 9-9:30 a.m. at Homewood Park.
"We are thrilled to once again offer a month full of free activities to celebrate June, Recreation and Parks Month! There's something for all age groups and interests," said Recreation Program Supervisor Megan Visser. "With great weather on our doorstep, it's a great opportunity to see what the city has to offer, while enjoying activities that take you out of the house and taking advantage of our fantastic amenities."
For the full schedule of events and a detailed list of activities, please visit orillia.ca/JRPM. Hard copies can be picked up at the Orillia Recreation Center. For more information, contact the Recreation and Youth Services Division at 705-325-4386 or [email protected]
*************************