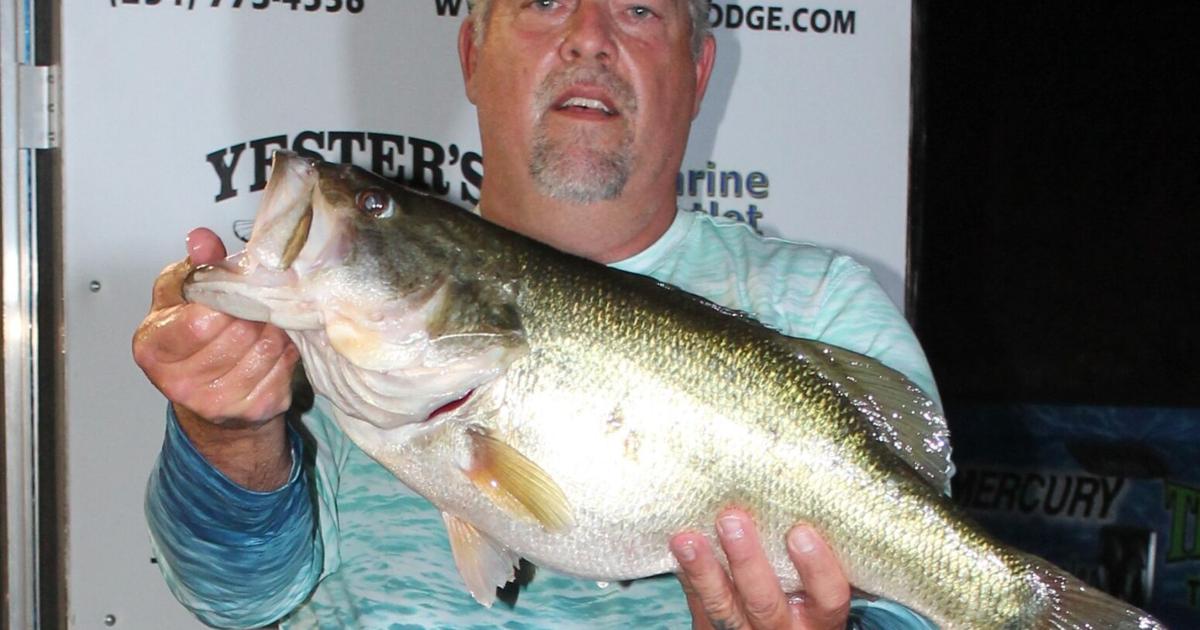 Team Carothers Wins 3X9 Series Hot Event Weighing 15.66 Pounds | outdoor sports
On Tuesday night, 69 teams of two anglers hit the shores of Stillhouse Hollow Lake in warm, windy conditions to compete in the weekly 3X9 Series Bass Fishing Tournament that runs from March through September.
The objective for each week is to catch the heaviest limit of three fish within the event's three-hour time limit which begins at 6 p.m.
At the end of the event, a limit of three fish weighing 15.66 pounds took first place. This shot was made by the team at Canyon and Skyler Carothers. The anglers limit was anchored by the second largest fish in the tournament. This fish weighed 7.95 pounds and helped the men win a check for $1,150.
Second place went to the team of CJ Glenn and Brian Pittman. Their three-fish limit weighed in at 14.65 pounds and earned the partners a check for $450.
Third place goes to the team of Jason Dildine and Jim Golden. Their limit of three fish weighed 14.04 pounds.
The biggest fish of the event was caught by Bill Blisard while fishing with his partner, Mike Carroll.
Blisard's fish weighed 8.88 pounds and won a Big Bass prize worth $475.
According to Blisard, catching this big bass went like this: "I had caught, on average, two to two and a half pound fish in my first area. I made a move to another area and , on the fifth throw, I caught her on soft plastic in 18 feet of water in a grass line.
One of last week's winners, Colten Hill, teamed up with Gary Johnson this week. The men placed eighth at 11.81 pounds.
Anglers faced near-record heat for this early April event, as daytime highs reached or just above 90 degrees around central Texas.
This rapid warming has taken the surface temperature solidly into the 60s across the entire lake. Due to the lack of significant rainfall north and west of the Stillhouse Hollow watershed, the lake is over 3.5 feet low and losing 0.01 to 0.04 feet of water per day.
Of the 69 teams competing, 49 weighed at least one fish. A total of 140 fish were brought in for weighing. The cumulative weight of these fish was 446.35 pounds, giving an average weight of 3.19 pounds per fish.
Those interested in fishing this tournament series can contact Dean Thompson at Tightlines Premium Fishing Tackle in Killeen at 254-690-3474.