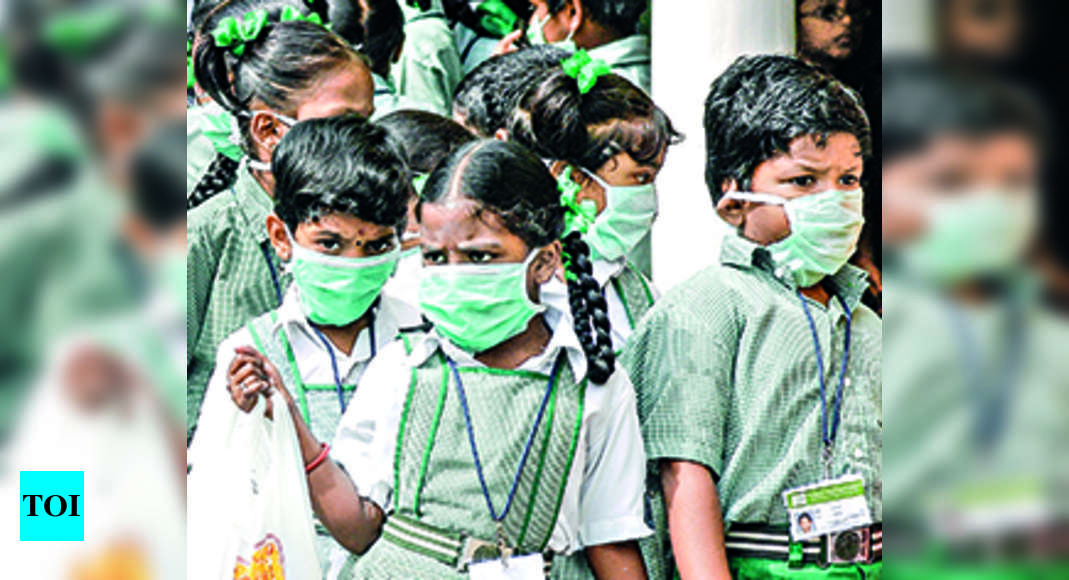 Schools call on state to allow outdoor sports | Chennai News
CHENNAI: With Covid-19 cases falling to less than 100 a day in Tamil Nadu, several teachers and educators have urged the school education department to allow sports and physical activities in schools.
The department had allowed schools to resume physical classes from Feb. 1, but has yet to allow sports, outdoor activities and morning assemblies.
All students have two weekly periods of physical education. While some schools allow limited physical
activities
like aerobics, the majority still do not allow outdoor sports activities due to lack of government guidelines.
P Perumalsamy, State Chairman, Tamil Nadu Post Graduate Teachers Association, said sports activities are important for the mental well-being of children.
"If restricted to classrooms only, students will develop an aversion to studying. Sports and physical activities are stress relievers for students," he said.
Aruna Rathnam, former education specialist at UNICEF, said: "These activities will bring back the connection, the joy of coming back to school and seeing other children and teachers. Physical activities should be allowed without further delay," she said.
GJ Manohar, headmaster of MCC Higher Secondary School in Chetpet, said sports activities will help channel students' energy in the right direction. "Sports periods give students a better opportunity to develop their talent. They also gain a sense of community when they play together," he said.
Due to the lack of sporting events and competitions, students interested in sports have not been able to obtain any certificates for the past two years.
"Students should be allowed to play without their masks. Schools should also be allowed to hold sports days," said Agnes Rita, Principal of GRT Mahalakshmi Vidyalaya Matriculation Higher Secondary School in Ashok Nagar.
Students may be allowed to play without a mask in open grounds given the reduced number of Covid-19 cases, said Dr K Kulaindaiswamy, former director of public health.
"However, students must follow Covid protocols such as wearing masks and washing hands while staying indoors. Schools must continue to screen children for colds and fevers before allowing them onto campus. The government begins vaccination of children between the ages of 12 and 15 from Wednesday. All eligible children should be vaccinated to stay safe," he added.