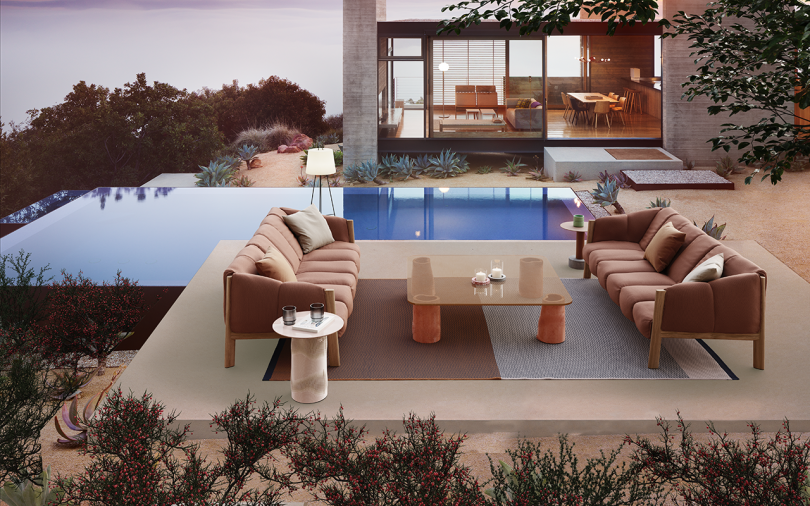 Plumon translates the concept of clothing into outdoor furniture
Summer has officially arrived, with an added heat wave! If you have air conditioning, you probably hide indoors during the hottest parts of the day, but once the sun goes down, all bets are off. from Kettal The new outdoor family provides an ideal escape for evenings spent on the patio or balcony. plumonconceived by Patricia Urquiolain collaboration with a large-scale 3D printer LAQUINAfound its inspiration in the concept of clothing – dressing and undressing furniture.
The new collection features generous and spacious proportions, with Urquiola drawing on Brazilian influences. Plumon is a lightweight structure that is essentially fitted with a custom padded "dress". The ribbed padding is "docked" to the frame, then characterized by detailed stitching. Crafting the sofa and armchair creates a space of comfort and aesthetics that might look like home on the inside, but is made for the outdoors. A coffee table and side table with bases that look like a knit sock you slip on are also part of Plumon. LAMÁQUINA created the legs using an advanced sandstone 3D printing method. Both tables have glass tops and are available in white and pink.
To learn more about the Plumon collection, visit kettal.com.