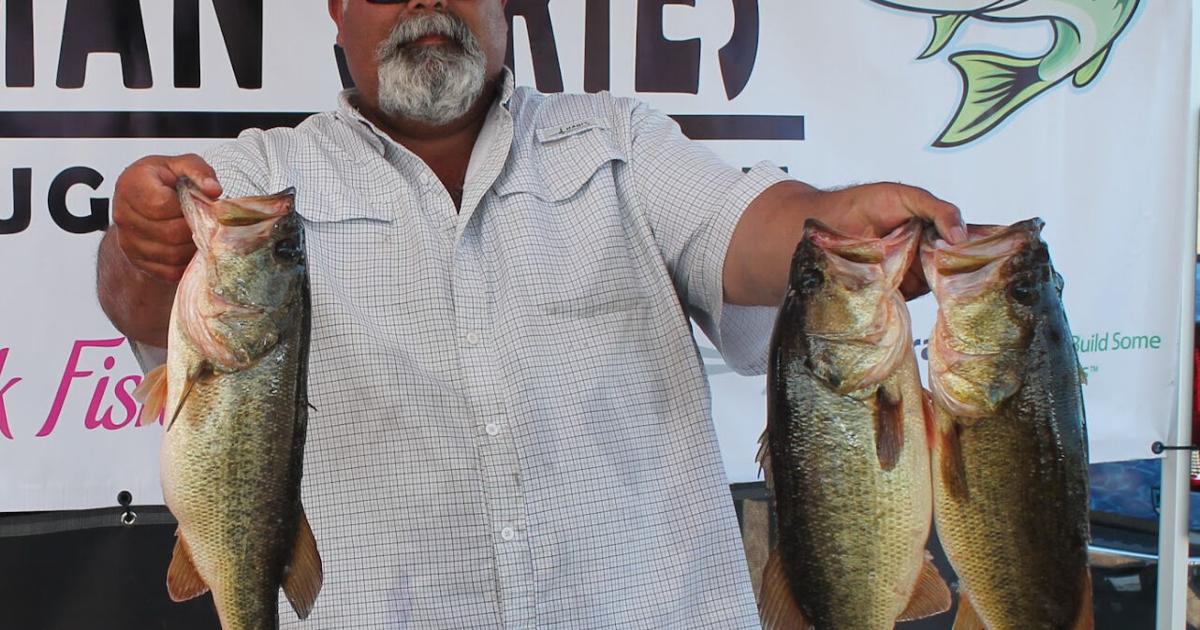 Oldham and Buitron win third event in Tuff-Man series | Outdoor sports
The 2021-2022 Tuff-Man series made a stop near her home this month in its third of five regular season events scheduled ahead of the Championship event at the end of January 2022.
Eighty-nine teams were launched from the Stillhouse Park ramp on the morning of November 14 in search of the heaviest five-fish limit each could catch within the allotted eight-hour time limit.
When the weighing was complete, a total of 284 fish were brought to the scale. This does not include fish that have been slaughtered, nor those that are too small to be weighed. These 284 fish weighed a cumulative total of 722.88 pounds.
The average weight per fish was 2.55 pounds.
The heaviest fish in the competition was landed by Cris and Justin Tatum's team, whose big bass weighed 7.17 pounds.
The payout for first place at this event was $ 5,000. Second place paid $ 2,100 and third place paid $ 1,200. The Tuff-Man series paid up to ninth place for this event, plus two big bass bonuses.
The team of Terry Oldham and Jaime Buitron won the first place check of $ 5,000 for this event. The men weighed 20.36 pounds with their full limit of five fish.
Asked about the win, Oldham said: "Jaime and I mainly signed up to have fun fishing because we heard Oldham Jig's bite was getting pretty good on Stillhouse. The jigging hydrilla is our main love. Nothing, in my opinion, in fishing is more fun and more difficult to master. The point is, it's impossible, so it's
which makes it so addicting, challenging and fun. If you really smoke them and win the tournament, it's heaven!
Second place went to Benny Byers and Bobby Babcock with a limit of five fish weighing 19.09 pounds, anchored by a 6.29 pound bass.
Third place went to Justin Rogers and David Kipp with 18.01 pounds.
The other events will take place on Lake Belton on December 12 and on Lake Whitney on January 9.
The Championship event will be a two-day contest on Belton and Stillhouse Hollow, in that order, on January 22-23.
Teams fishing in at least four of the five events will qualify for the Championship event. Championship winners will receive a minimum of $ 15,000.
For a multitude of reasons, the Central Texas Boat Show, which normally hosted the weigh-in for the two days of the championship, will not take place in 2022.
Contact Dean Thompson at 254-690-3474 or Jackie Cooper at 254-773-9931 for more details on the Tuff-Man series.