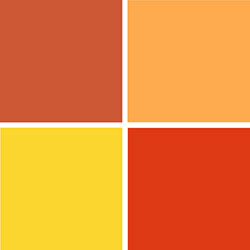 NPD Announces US Outdoor Sports Retail Performance Awards
The NPD Group has announced the winners of its second annual Outdoor Sports Retail Performance Awards.
According to data from the NPD Retail Tracking Service*, the awards recognize the fastest growing brands in the U.S. outdoor and snow specialty retail markets based on in-store sales and e-commerce revenue .
The outdoor specialty market generated $7.6 billion in U.S. retail sales in the 12 months ending November 2021, a 13% year-over-year increase, while snow specialties have brought in an additional $1.6 billion since the start of the season, from August to November 2021.
In addition to strong sales growth in the second half of 2020, this positive performance aligns with participation results from the Outdoor Industry Association (OIA), which noted strong increases in outdoor activities since the start of the pandemic, including camping, hiking and fishing. To put the increase into perspective, 2020 saw the strongest growth in participation to date.
The 2020/21 Snowsports Industries America (SIA) Participation Study found that existing snow sports participants were more active than usual, increasing the number of days they participated in winter sports during the season.
"In search of greater wellness and experiential endeavours, more consumers are investing in outdoor living, driving sales growth across many outdoor product categories," said Jim Kelley, president of sports at The NPD Group. "We are delighted to recognize some of the companies that play an important role in our industry and our society by inspiring participation in outdoor activities and sports. Congratulations to all the winners and we wish you much success in 2022."
The fastest growing brands in the U.S. outdoor specialty market honored with this year's NPD U.S. Outdoor Sports Retail Performance Award by category include;
Accessories – Goodr

Clothing – Cotopaxi

Campsite – Klymit

Equipment Accessories – Stanley

Shoes – Hey man

Snow Sports Equipment** – Vans

Water Sports – Lifetime
---
*The NPD Group/Retail Tracking Service, US Outdoor Specialty and Sport Specialty E-commerce, dollar sales, 12ME November 2021.
**The NPD Group/Retail Tracking Service, US Snow Specialty and Snow Internet, dollar sales, August-November 2021 among brands that represent the category's top 80% dollar by volume.