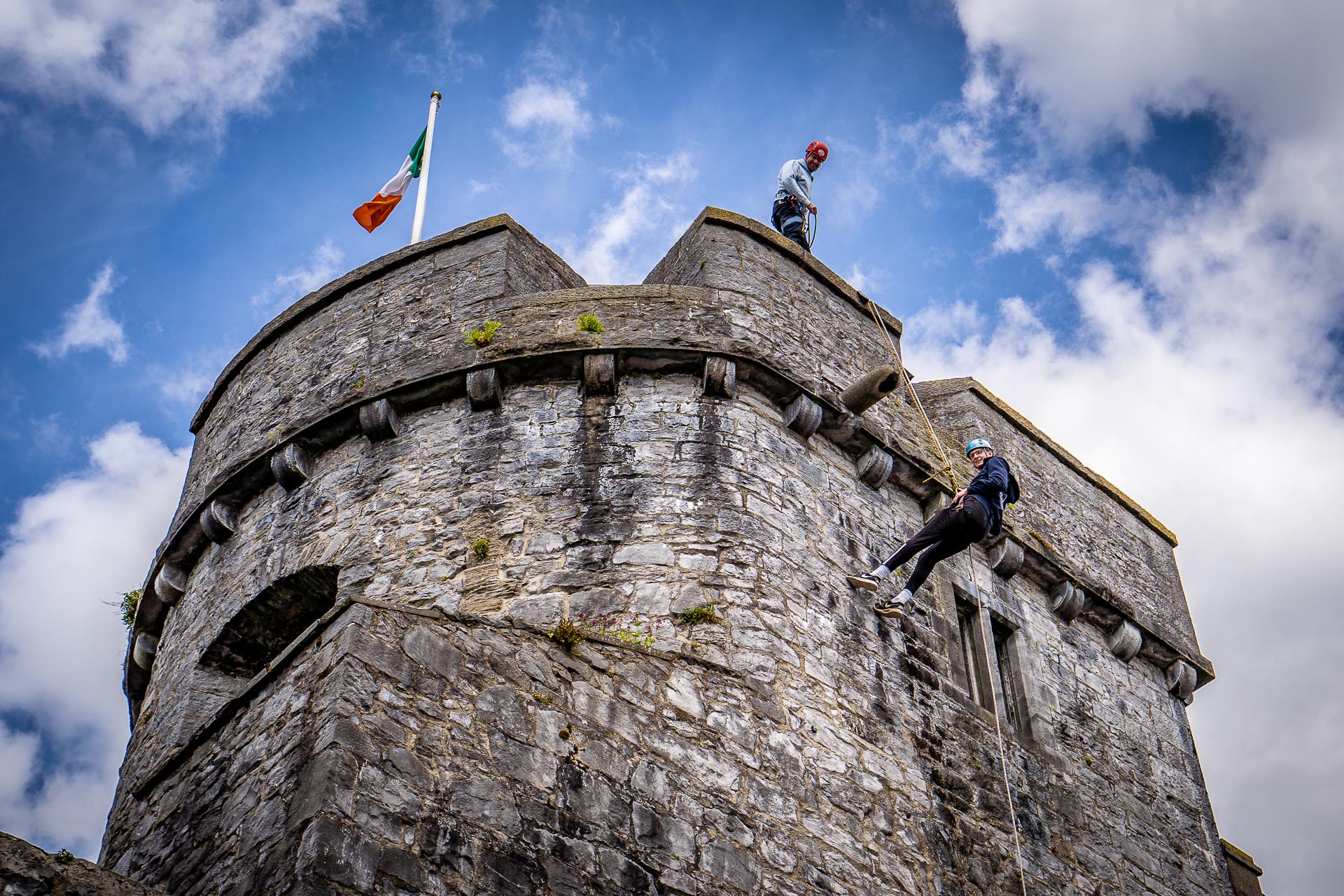 King John Limerick's Castle reopens with new medieval-themed outdoor games
The SHANNON group announced that King John's Castle in the heart of Limerick city will reopen to visitors on Thursday 20e May. The site will open four days a week and will initially expand to seven days a week starting May 31.st. To mark the reopening, exciting new exterior features have been added to the castle courtyard.
A new series of medieval court games is expected to bring the courtyard of King John's castle to life and is similar to the types of games people would have enjoyed on fair days in medieval times. Handcrafted, thThese new additions to the yard provide the perfect daytime option for visitors and locals alike.
Sign up for the weekly Limerick Post newsletter
Games include medieval seesaw, medieval crosses, medieval archery, horseshoe throw, Tug O War, hopscotch, Quoits (Ring Tossing) and medieval tales. All games are suitable for adults and children and friendly characters from the castle dressed in medieval costumes will be on hand to help you.
Visitors will have the opportunity to take in breathtaking views of Limerick City in one of the most unique ways, rappelling down the historic walls of King John Castle. The King John Castle team partnered with Nevsail Watersports to bring this exhilarating experience to life. Available on select dates in June, July and August, visitors can take in the beauty and scale of Limerick City's most iconic building in the most exciting way possible. Accessible to visitors aged 10 and over.
Commenting on the reopening of the castle, Vanessa McTigue of Shannon Heritage said:
"We are delighted to reopen King John's Castle to the public. After a very difficult time, it's wonderful to be able to open our doors to the public again. In doing so, we wanted to improve our offering at no additional cost to our customers, and we are delighted to launch our new medieval court games handcrafted by our own team. We have implemented a comprehensive program of Covid-19 security measures throughout the castle and courtyard so our visitors can focus on the experience and create memories to cherish. "
Shannon Heritage has been accredited by the Fáilte Ireland Covid19 Safety Charter for its COVID-19 safety protocols. You can read the security charter herehttps://www.kingjohnscastle.com/visitor-info/health-and-safety-charter/
By exploring the interactive exhibition of the castle, taking in the magnificent views and learning about the lifestyle of a Norman soldier, visitors have the unique opportunity to learn about the stories of King John, noble knights and rebellious natives.
The interactive exhibit uses 21st century touchscreen technology, 3D models, and discovery drawers are some of the exciting techniques that will connect you to siege and war tales. A dazzling array of computer-generated animation and ghostly projections greets you at every turn as you travel through 800 years of Limerick's history.
As you explore the ancient castle towers you can also enjoy spectacular views from the roaring River Shannon and the city skyline of Limerick. The view from the top of this spectacular fortress is second to none and offers some of the best selfie spots Limerick City has to offer!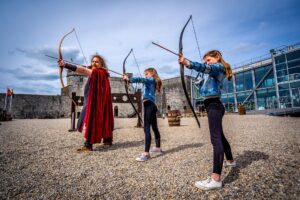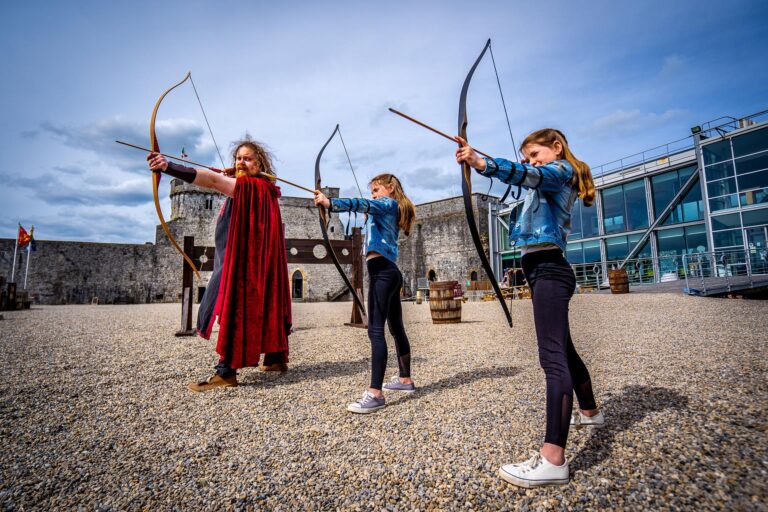 To ensure good social distancing, a pre-booking for a visit to King John's Castle is essential. Tickets will go on sale from Thursday the 13the May to book the visitwww.kingjohnscastle.com/book-tickets/
To book a rappelling experience that includes full access to the King John Castle interactive exhibit and court games, visit https://www.kingjohnscastle.com/news-events/news/courtyard-games/ Pre-reservation is essential.