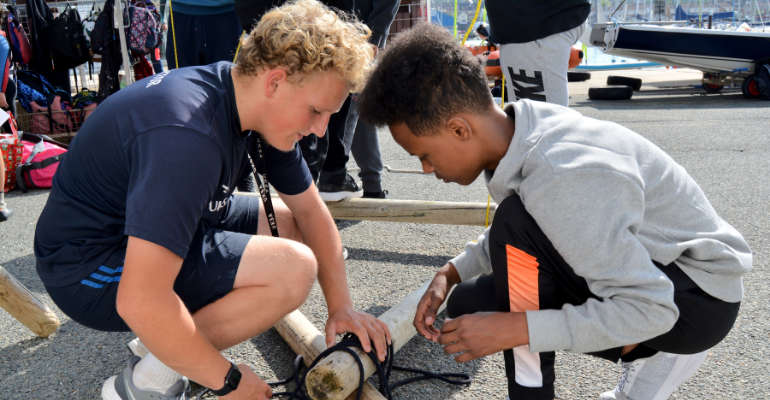 Job opportunities for 20 young islanders to start a career in outdoor activities
The UKSA has announced new employment opportunities for young people on the Isle of Wight to encourage a career in the outdoor activities industry.
The island's charity, which offers rewarding aquatic adventures, world-class maritime education and training, invites people aged 18 and over to join as activity leaders this summer at its headquarters. social of Cowes.
With up to 20 positions available, applicants are not required to have qualifications but must live or have accommodation on the island.
Successful applicants will receive a two-week training with the UKSA team, providing them with the skills to deliver inspiring activities to young people.
Chris Frisby, Director of Training and Operations at UKSA, said:
"If you're looking for a new career path and are interested in working outside, we'd love to hear from you.
"We have a new 136-bed accommodation centre, which is currently under construction and will open later this year and will allow an additional 3,000 children and young people to visit UKSA per year."
Activity Leader roles will see successful candidates provide excellent customer service to UKSA customers, ensure student safety, support shore-based water sports instructors and provide shore-based activities.
Applicants must apply via the UKSA website, however, if this is not possible for any reason, you can contact UKSA directly for assistance.