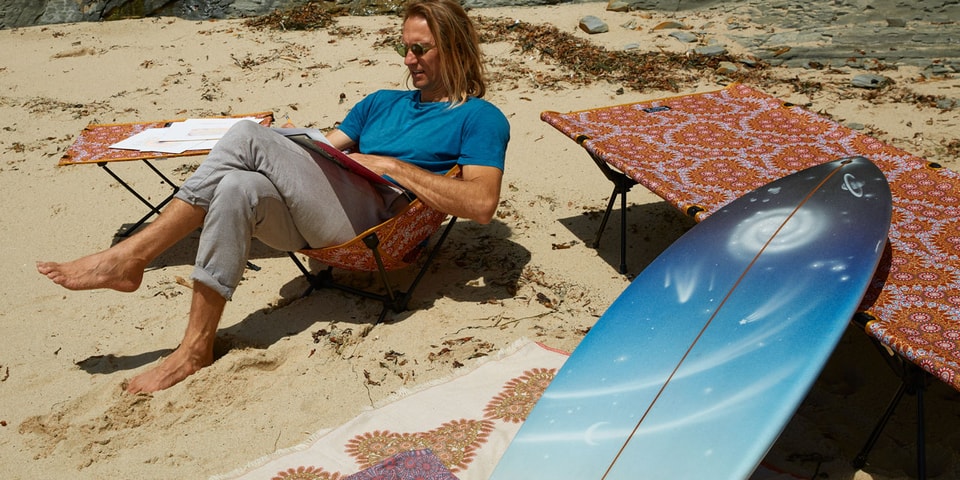 Helinox x RVCA Artist-Led Outdoor Furniture Collaboration
Helinox and RVCA have teamed up for an artist-led outdoor furniture collaboration. Using RVCA's Artist Network program, the offering features the work of artists Ben Horton and Kelsey Brookes.
The collection includes Helinox's basic outdoor furniture, including an ultralight chair, table and bed. As usual, Helinox parts are made from high performance aluminum alloy frames with custom designed joints and durable fabric. What sets this offering apart are the custom fabrications from Horton and Brookes.
For Horton, the inspiration behind his work comes from the illustrations he would create for skateboard decks. Looking at his personal experiences, the artist's creations typically include birds, fish, and other aspects of nature, which ties together his passion for environmental advocacy.
For former scientist Kelsey Brookes, her background in biological and empirical methodology inspires her illustrations that blend logical and natural systems. The illustration for this capsule is from Brookes' "Popular Psychelic Molecules, Rendered With Atomic Precision, Using Indian Tapestries" exhibit.
Check out the gallery above for a sneak peek at the Helinox x RVCA collaboration that is set to arrive soon.
In related news, Mighty Jaxx celebrates Stranger Things 4 Vol. 2 with a Vecna ​​collectible.