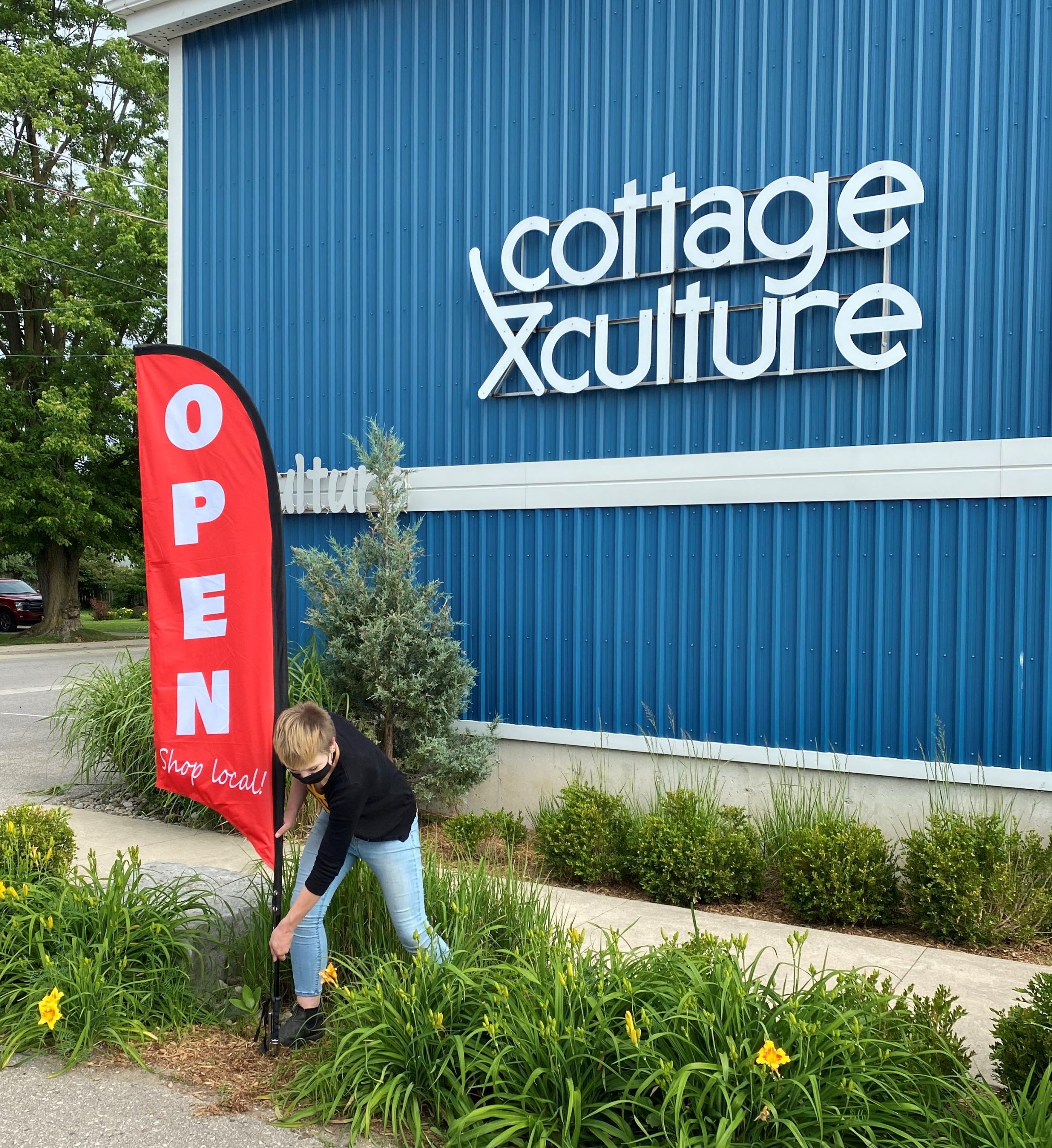 Cottage Culture offers "tastefully unique" outdoor furniture
Content of the article
HENSALL – A well-known company in Hensall has set out to enter a new market.
Content of the article
Cottage Culture, a new division of Hensall's Iceculture, began bringing Scandinavian-designed outdoor furniture to the region in 2021 as Iceculture grappled with the challenges of the COVID-19 pandemic.
Heidi Bayley of Cottage Culture said the idea for the business came to her because of her own experiences, having just moved into her home before the pandemic lockdowns began. She ordered outdoor furniture for her home and enjoyed the pieces, although she had to wait for them to be shipped to her.
With Iceculture unable to provide many of its services as events came to a halt due to COVID-19 restrictions, Bayley saw the opportunity to enter a new market.
"It just started to click that we're in a beautiful area right on the lake," Bayley said. "There are chalets going up everywhere."
Bayley said Cottage Culture was able to use the resources of Iceculture to flesh out the project and establish the outdoor furniture business, including a showroom in Hensall, trucks and staff. To address the issue of long waits when items are shipped from outside of Canada, Bayley said Cottage Culture has brought all of its available items to the Hensall location.
"Everything we have on our website is actually in stock," Bayley said. "You can even have it delivered within seven to 10 days, or you can leave with it that day if you want."
Going from creating ice sculptures to selling outdoor furniture has been a learning experience, though Bayley said she's received "incredible" feedback from the community and customers.
Content of the article
"I learned a lot about different materials and fabrics," Bayley said. "It's not ice cream."
Bayley described the pieces offered at Cottage Culture as "tastefully unique", appealing to her own subtle taste while also being able to serve as a canvas for different styles, depending on the client's desires.
"You can really adapt it to how you live outside," Bayley said. "It gives you a basis for figuring out what else you want to do."
Looking ahead, Bayley said business plans on updating the various lines on offer in 2023 as they have done this year, and they are looking to expand representation at their own sites, and possibly work with other local businesses as well.