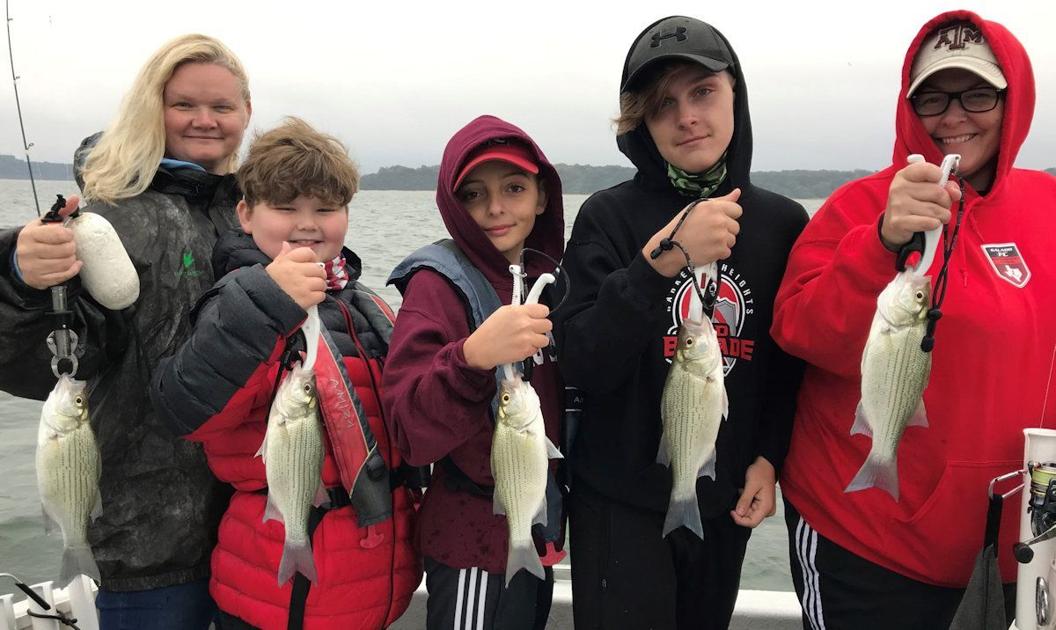 BOB MAINDELLE: Fortunately my phone kept ringing | Outdoor sports
As our nation stopped this week to give thanks for the freedoms and the other elements of our culture that make us uniquely American, I didn't have to think very long about what for, over the course of this last year, I am grateful.
In fact, I got a head start and helpful advice on this healthy discipline of Counting My Blessings from my pastor, Justin Moss. During our morning worship services at Killeen Memorial Baptist Church last Sunday, Pastor Moss opened up during his normal sermon time and gave members of the congregation the opportunity to publicly express this. what they were grateful for.
I thought once or twice of raising my hand to share what I'm going to share here and now, but thought the explanation might have been a bit too long for the circumstances of that day. Then after the service, as I volunteered in our church nursery with a Saint, Casey Moore, the Lord confirmed to me through Him that I should not keep this story to myself.
Since mid-March of this year, the spring warm-up had taken place, the water temperature was increasing, the length of the day was increasing and the fishing was strong. I had a very busy and profitable fishing week during spring break, which normally serves as the start of a busy season that usually doesn't slack off until the end of August when our local school districts resume their lessons.
As we watched all the news, this thing called coronavirus seemed to be getting more and more attention every day. Then this virus that seemed like a world apart suddenly made the people of Bell County sick.
When non-essential businesses like mine were ordered to shut down, I very quickly found myself faced with the loss of revenue during what is normally my two peak months – April and May.
It turned out that I lost six days of activity in March and the whole month of April. When it emerged that Gov. Greg Abbott would start easing restrictions around May Day, my wife and I sat down to assess our situation.
We agreed that I could work "doubles" – doing two fishing trips a day – as long as it took to make up for what was lost. I told her that I still wouldn't work on Sundays, that I always booked for worship, and that I still would not work on Thursdays, a day that my wife and I set aside for each other in something we call "marriage maintenance day". . "
Rebecca agreed leaving on Sunday was safe, but told me to reconsider Thursday. I asked her if she would be okay with skipping our appointments and day trips for a while and she told me that after being locked up with me for the past 40 days she would be fine if I was out of the house a bit more, at least for a while!
So the plan was made – I would work in duplicate for as long as it took to get back what was lost.
It was a long introduction to the thing for which I am grateful. You see, I just had to keep that pace until June 6th.
Just because I was prepared to organize two trips a day, didn't mean customers were necessarily going to create this level of demand for fishing trips. Indeed, some customers whose trips were impacted during the closure have chosen not to catch up with their trips due to lingering concerns about COVID-19.
Fortunately, this turned out to be the exception, not the rule. The Lord really provided Rebecca and me that the phone started ringing on May 1st, and it hasn't stopped ringing since that time, so I'm grateful to God for it. On June 6, I was able to reduce to one trip a day, and my wife and I resumed our wedding maintenance days on Thursday.
But that's not all. After reverting to a more normal summer schedule with only one morning trip a day during the heat of summer, I expected things to go down when school resumes in August. But, when in-person school attendance was pushed back until the Tuesday after Labor Day, I enjoyed a bumper crop of business during the weeks school was delayed.
I thought then that once the children returned to school, the normal downturn in business would soon follow. Well, here we are at the end of November, and it hasn't happened yet, with the entirety of December now mostly booked.
But there is still more that I am grateful for. While my business was shutting down, I posted a series of messages on Facebook each day I was shut down. I dubbed my efforts not to go crazy "Operation Corona Quell". The message each day was what I did to make my wife happy, what I did to narrow my to-do list, and what I did to stay physically and spiritually healthy.
These have become more popular than most of the detailed fishing reports I traditionally post on my Holding the Line Guide Service Facebook page.
One day during the shutdown, someone who to this day remains unknown to me, and who I can only assume was aware of my situation from my Facebook posts, placed an unsigned card in an envelope in my mailbox. letters. The envelope was not postmarked, so I'm assuming this person hand delivered it to my home. When I opened it there was $ 500 cash inside, which happened at a time when my business cash flow was reduced to zero indefinitely. I thank this person, whoever they are, and their generosity.
There is more. On several occasions, people who knew my situation asked me to help them with some manual work (transporting objects requiring a van, cutting down a tree, etc.) happy to do it just to keep my hands on the job. work.
These things are humbling things, reminding me that my Creator honors humility and generosity, thus encouraging me to pursue these two things more intentionally in my own relationship with others.
Finally, I am grateful that the America that I have personally experienced in the ways that I have described here since the COVID-19 hit, is certainly not the America that I see portrayed in the media, nor the America I see in Washington DC We may not be at our best as a nation right now, but there is still no better or freer place to live here on Earth, and I am grateful for 'to be where I am, to do what I do, with the people I do with and for.