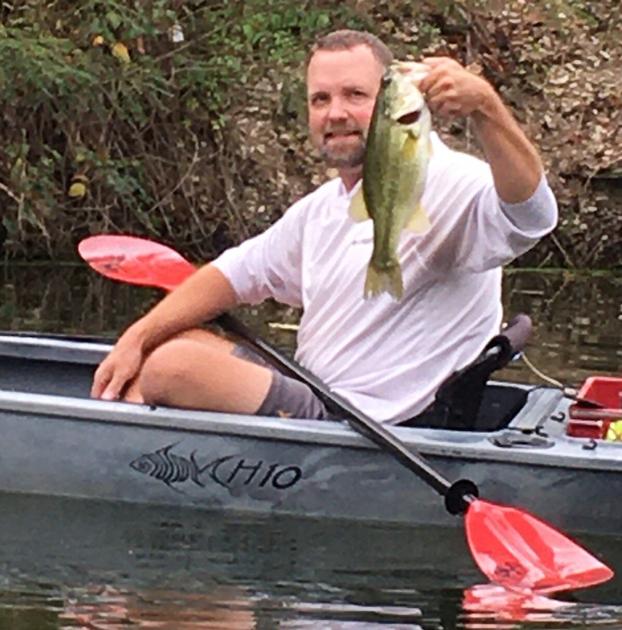 BOB MAINDELLE: BASS Nation Kayak Fishing Event Coming to Stillhouse | Outdoor sports
On December 4 and 5, BASS Nation will be hosting a kayak oriented bass fishing tournament on Stillhouse Hollow Lake. taking place on Lake Hartwell, Georgia, in mid-2022.
This event will be BASS Nation's very first competitive kayak fishing event at the state level, and it takes place, literally, in our own backyard.
According to longtime Killeen angler and current Texas BASS Nation president Randy Fleeman, his organization is preparing for 400 to 1,000 kayakers to participate in the event which will be based at Dana Peak Park on the North Shore of Stillhouse. Hollow.
BASS Nation is currently seeking to revive the participation of kayak fishermen in competitive bass fishing.
To accomplish this, the organization is taking the unusual step of allowing the winners of this competition at the local level to bypass the regional competition and go straight to the high stakes, high priced national championship event.
Online registration for this event on Stillhouse is now open at www.texasbassonline.com/2021-kayak-state-championship. The cost is $ 150 per angler in addition to the annual BASS Nation Texas membership fee of $ 60 per angler. Anglers 16 and over can participate. Registration closes on November 10.
To raise awareness of this rare opportunity, Fleeman spoke to the 150 or so participants of the popular Lonestar Throwdown kayak fishing event during the series' two-day tour of Belton Lake this past weekend.
In addition to allowing Texas kayak fishermen to register for this BASS Nation event, the organization will also accept registrations from kayak fishermen located in states without BASS Nation representation.
According to the rules of the BASS Nation Kayak Tournament, there will be no designated blackout period.
Official training will begin at midnight on the Monday preceding the competition. Competitors may not enter tournament waters for any reason after the start of the pre-tournament rules briefing and between the weigh-in and the start of multi-day events, except during official tournament hours.
Mandatory pre-tournament registration will take place at 5:00 p.m. on Friday, December 3 at Dana Peak Park. The main reason for this registration will be the inspection of the participants' fish measuring devices.
All training during official training and competitions must be done in a compliant kayak. If a kayak is legally permitted, electric motors will be permitted. All state rules for motorized kayaks will apply.
The rules of BASS Nation regarding paraphernalia and equipment are as follows. All bass must be caught alive in a conventional sporting manner by the angler off his vessel. Only artificial lures can be used, with the exception of pig trailers and biodegradable soft baits. Alabama rigs and similar umbrella-type rigs are permitted and are limited only by the laws of the state in which they fish. Only one fishing rod can be used at a time.
Trolling as a method of fishing is not permitted. Longline and drifting with current / wind are permitted. All bass caught in sight fishing should be hooked inside the mouth. No fish should be kept on silt.
Fish grippers are acceptable for temporarily holding fish in water.
BASS Nation's kayaking tournaments follow a format of capture, photograph and release. Score is determined by length using quarter-inch increments of each competitor's catch during each tournament day via the Capture, Photograph and Release (CPR) method.
Each competitor will receive a unique identifier for the tournament. The five longest verified lengths will be added together for the angler's score. Officials will round down and to the nearest quarter inch. Only black bass species including largemouth, speckled, Guadalupe, shoal and smallmouth bass and any hybrid thereof, are accepted species. The top five fish are a daily limit. All fish should be at least 12 inches tall.
Interested kayak anglers can contact Fleeman at 254-368-3429.